Growing your Facebook page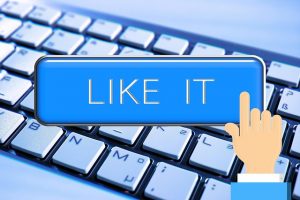 If you are new to Facebook pages, it can seem very difficult to get people to "like" your Facebook page. This article will show you a couple of tips to grow your Facebook page very easy and very fast, and mostly Free ways.
The first thing to do is send invitations to your friends and family to like your page. Some will respond, but most will probably ignore it. If you start out with 30 or 40 people responding, consider it successful.
The next tip to grow your Facebook page is to make good quality posts on your page. Whatever your pages niche is, stay within it. Don't start posting about things that are not related to the subject of your Facebook page. We have a Bass Fishing page and we never post about anything except fishing or fishing related subjects. Once you start going off-topic, people will leave your page in droves. If you are not a very good writer you can always find articles on Google news about your niche and share those links.
Knowing the right time to post is also important to get your posts in front of as many people as possible. Think about the after work hours, probably around 5pm until bedtime. You will want to post near the beginning of this peak time frame. You can also post funny memes, people love funny memes and will like and share them much faster than they will any other type of posts.
Absolute Fastest Way To Grow Your Page
We are saving the best for last. This is the part that is no longer free. Because these next 2 methods are not free, they will grow your page very fast unlike using the all organic (free) methods which will be slow and time-consuming. The first paid way is Facebook ads. If you need laser targeted fans on your page and nothing else will do then you should consider Facebook ads. Using them is not as easy as the other method I will talk about in a moment, but you can target geographical areas as well as gender and ages and interests. Facebook ads usually end up costing more than our next method but they do have those distinct advantages.
BoostLikes
The last method we will mention is a paid service you can use for Facebook, Twitter, Instagram or even YouTube. We will focus a little on Facebook. BoostLikes can get your page noticed fast. Using BoostLikes service to grow your page is really easy as well. It is not targeted like Facebook ads, but they do have some very interesting services they provide for Facebook pages. First of all, they offer the obvious page likes (at very good prices) and page follows at an even better price. BoostLikes also offers something Facebook does not. They can get your pages' status updates shared or liked. They also offer 5 star reviews for your page at great prices that are affordable for anybody. Let's not forget about your website. BoostLikes also offer great prices for Facebook likes of any website pages you want to boost. If you have a website and need to boost it in the search engines, this method will surely help. Using any one of the methods above will help your page grow, but using more than one at the same time will literally explode your page. Getting people to share your status updates is not easy. Even getting a like out of some people can be difficult. With Facebooks new "Zero" policy algorithm you do not want to be asking people to like or share your posts anymore. When Facebook sees this they will punish your page with less reach. This new policy from Facebook will even make running contests not nearly as effective. Most pages having a contest will say in their post to "like and share" to be eligible to win, but now they will be punished by Facebook. 🙁
In closing I want to say, we have used BoostLikes service and have been very happy with the results. They deliver exactly what they advertise and especially if you are a new page, nothing is better than seeing your page go from a few likes or followers and suddenly having over 1000 likes and/or followers. Advertising works, start using it to your benefit or be left behind.