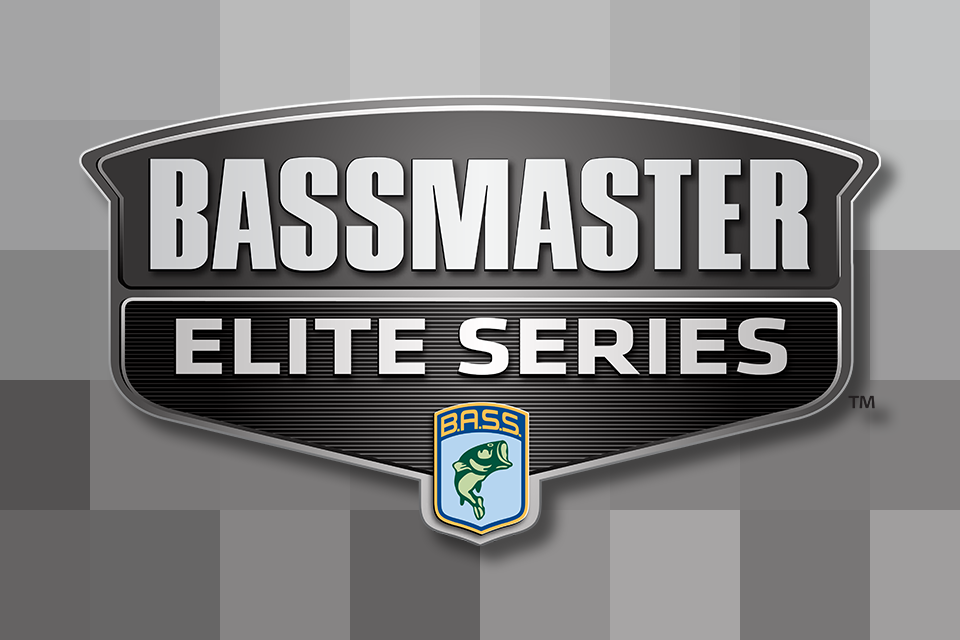 How They made The Cut
Making the cut for the Bassmasters Elite Series is no easy task. So "Congratulations" go out to the 111 Elite anglers who made the cut. How they made the cut does get a little complicated, so bear with me if I get something wrong here.
Qualifications for Bassmaster Elites
To requalify through the Elites an angler must make the cut based on the AOY (Angler Of the Year) points earned in the previous season. If the rules are still the same as last years, they take the top 70 from the previous year, 1 invite from B.A.S.S. Nation, 15 spots left open for anglers to qualify through the "Bassmaster Opens" route (5 from each region), being designated as a "Legend", and rookies who finished outside the top 70 to ensure they have at least a second season. This year there are 3 "Legends". If any of the "Opens" qualifiers or any others decide to turn down their invitation, those spots get filled by checking a list, kinda like Santa checks his list because there is a "code of conduct" taken into consideration as well, but mainly it is based on the average rankings in Angler of the Year points over the anglers career.
How you can qualify
This can get expensive, so don't jump right in at the "Opens", start with local club tournaments. You can look on Google for B.A.S.S affiliated clubs near your location. After proving to yourself that you are ready for the next step by consistently doing really well, you might be ready for the next step. That next step, in my opinion, would be to get into the BFL tournaments. You can see the upcoming dates and places by clicking here on the FLWFishing.com website.
Below was curated from Bassmasters.com website with the complete list of anglers who made the cut.
Congratulations to those who made it to "Elite" status.
BIRMINGHAM, Ala.A star-studded field of 111 professional bass anglers including a mix of rookies, legends and veterans from other tournament circuits will make up the 2018 Bassmaster Elite Series field when competition gets underway on Lake Martin, Alabama, in February.The lineup includes 99 anglers who competed in the Elite Series this year.
2018 Bassmaster Elite Series Field

Name Hometown/State Qualification Route Rookie/Newcomer/Elite veteran
Casey Ashley Donalds, S.C. Elite Series
Adrian Avena Vineland, N.J. Elite Series
Drew Benton Panama City, Fla. Elite Series
Josh Bertrand San Tan Valley, Ariz. Elite Series
Tommy Biffle Wagoner, Okla. Elite Series
Stetson Blaylock Benton, Ark. Elite Series
Stephen Browning Hot Springs, Ark. Elite Series
Brandon Card Knoxville, Tenn. Elite Series
Tyler Carriere Youngsville, La. Elite Series
Brent Chapman Lake Quivira, Kan. Elite Series
Hank Cherry Jr. Lincolnton, N.C. Elite Series
Jason Christie Park Hill, Okla. Elite Series
Luke Clausen Otis Orchards, Wash. Elite Series
Rick Clunn Ava, Mo. Legend
Keith Combs Huntington, Texas Elite Series
Dustin Connell Clanton, Ala. Elite Series
Brandon Coulter Knoxville, Tenn. Elite Series
John Crews Jr. Salem, Va. Elite Series
Cliff Crochet Pierre Part, La. Elite Series
Mark Daniels Jr. Tuskegee, Ala. Elite Series
Mark Davis Mount Ida, Ark. Elite Series
Ott DeFoe Knoxville, Tenn. Elite Series
Boyd Duckett Guntersville, Ala. Elite Series
Brent Ehrler Redlands, Calif. Elite Series
James Elam Tulsa, Okla. Elite Series
Paul Elias Laurel, Miss. Legend
Edwin Evers Talala, Okla. Elite Series
Todd Faircloth Jasper, Texas Elite Series
Seth Feider Bloomington, Minn. Elite Series
Micah Frazier Newnan, Ga. Elite Series
David Fritts Lexington, N.C. Legend
Shin Fukae Palestine, Texas Southern Opens Newcomer
Shaw Grigsby Jr. Gainesville, Fla. Elite Series
Chris Groh Spring Grove, Ill. Northern Opens Rookie
Greg Hackney Gonzales, La. Elite Series
Skylar Hamilton Dandridge, Tenn. Elite Series
Ray Hanselman Jr. Del Rio, Texas Central Opens Rookie
Jamie Hartman Newport, N.Y. Elite Series
Roy Hawk Lake Havasu, Ariz. Central Opens Rookie
Matt Herren Ashville, Ala. Elite Series
Brett Hite Phoenix, Ariz. Elite Series
Timmy Horton Muscle Shoals, Ala. Elite Series
Randy Howell Guntersville, Ala. Elite Series
Michael Iaconelli Pittsgrove, N.J. Elite Series
Kelley Jaye Dadeville, Ala. Elite Series
Alton Jones Jr. Lorena, Texas Elite Series
Alton Jones Lorena, Texas Elite Series
Kelly Jordon Flint, Texas Elite Series
Steve Kennedy Auburn, Ala. Elite Series
Gary Klein Mingus, Texas Elite Series
Jeff Kriet Ardmore, Okla. Elite Series
Chris Lane Guntersville, Ala. Elite Series
Bobby Lane Lakeland, Fla. Elite Series
Russ Lane Prattville, Ala. Elite Series
Robbie Latuso Gonzales, La. Elite Series
Jordan Lee Guntersville, Ala. Elite Series
Matt Lee Guntersville, Ala. Elite Series
Dave Lefebre Erie, Pa. Elite Series
Brandon Lester Fayetteville, Tenn. Elite Series
Jared Lintner Arroyo Grande, Calif. Elite Series
Bill Lowen Brookeville, Ind. Elite Series
Justin Lucas Guntersville, Ala. Elite Series
Aaron Martens Leeds, Ala. Elite Series
Mike McClelland Bella Vista, Ark. Elite Series
Mark Menendez Paducah, Ky. Elite Series
Ish Monroe Hughson, Calif. Elite Series
Andy Montgomery Blacksburg, S.C. Elite Series
Kyle Monti Okeechobee, Fla. Southern Opens Rookie
Rick Morris Lake Gaston, Va. Southern Opens Elite veteran
Brock Mosley Collinsville, Miss. Elite Series
Paul Mueller Naugatuck, Conn. Elite Series
David Mullins Mt. Carmel, Tenn. Elite Series
John Murray Spring City, Tenn. Elite Series
Darrell Ocamica New Plymouth, Idaho Elite Series
Takahiro Omori Emory, Texas Elite Series
Cliff Pace Petal, Miss. Elite Series
Brandon Palaniuk Hayden, Idaho Elite Series
Chad Pipkens Lansing, Mich. Northern Opens Elite veteran
Clifford Pirch Payson, Ariz. Elite Series
Keith Poche Pike Road, Ala. Elite Series
Jacob Powroznik N. Prince George, Va. Elite Series
Cliff Prince Palatka, Fla. Elite Series
Skeet Reese Auburn, Calif. Elite Series
Marty Robinson Lyman, S.C. Elite Series
Dean Rojas Lake Havasu City, Ariz. Elite Series
Scott Rook Little Rock, Ark. Elite Series
Fred Roumbanis Russellville, Ark. Elite Series
Bradley Roy Lancaster, Ky. Elite Series
Bernie Schultz Gainesville, Fla. Elite Series
Terry Scroggins San Mateo, Fla. Elite Series
Morizo Shimizu Osaka, Japan Elite Series
Fletcher Shryock Dennison, Ohio Elite Series
Hunter Shryock Newcomerstown, Ohio Southern Opens Rookie
Brian Snowden Reeds Spring, Mo. Elite Series
Gerald Spohrer Gonzales, La. Elite Series
Wesley Strader Spring City, Tenn. Northern Opens Newcomer
Randy Sullivan Breckenridge, Texas Central Opens Rookie
Caleb Sumrall New Iberia, La. B.A.S.S. Nation Rookie
Gerald Swindle Guntersville, Ala. Elite Series
Jesse Tacoronte Orlando, Fla. Elite Series
Randall Tharp Port St. Joe, Fla. Elite Series
Jonathon VanDam Kalamazoo, Mich. Elite Series
Kevin VanDam Kalamazoo, Mich. Elite Series
Greg Vinson Wetumpka, Ala. Elite Series
David Walker Sevierville, Tenn. Elite Series
Bill Weidler Helena, Ala. Southern Opens Rookie
Jacob Wheeler Harrison, Tenn. Elite Series
Jake Whitaker Fairview, N.C. Northern Opens Rookie
Jesse Wiggins Cullman, Ala. Elite Series
Jason Williamson Wagener, S.C. Elite Series
Chris Zaldain Laughlin, Nev. Elite Series
See full story on bassmaster.com